Music
Vision and Rational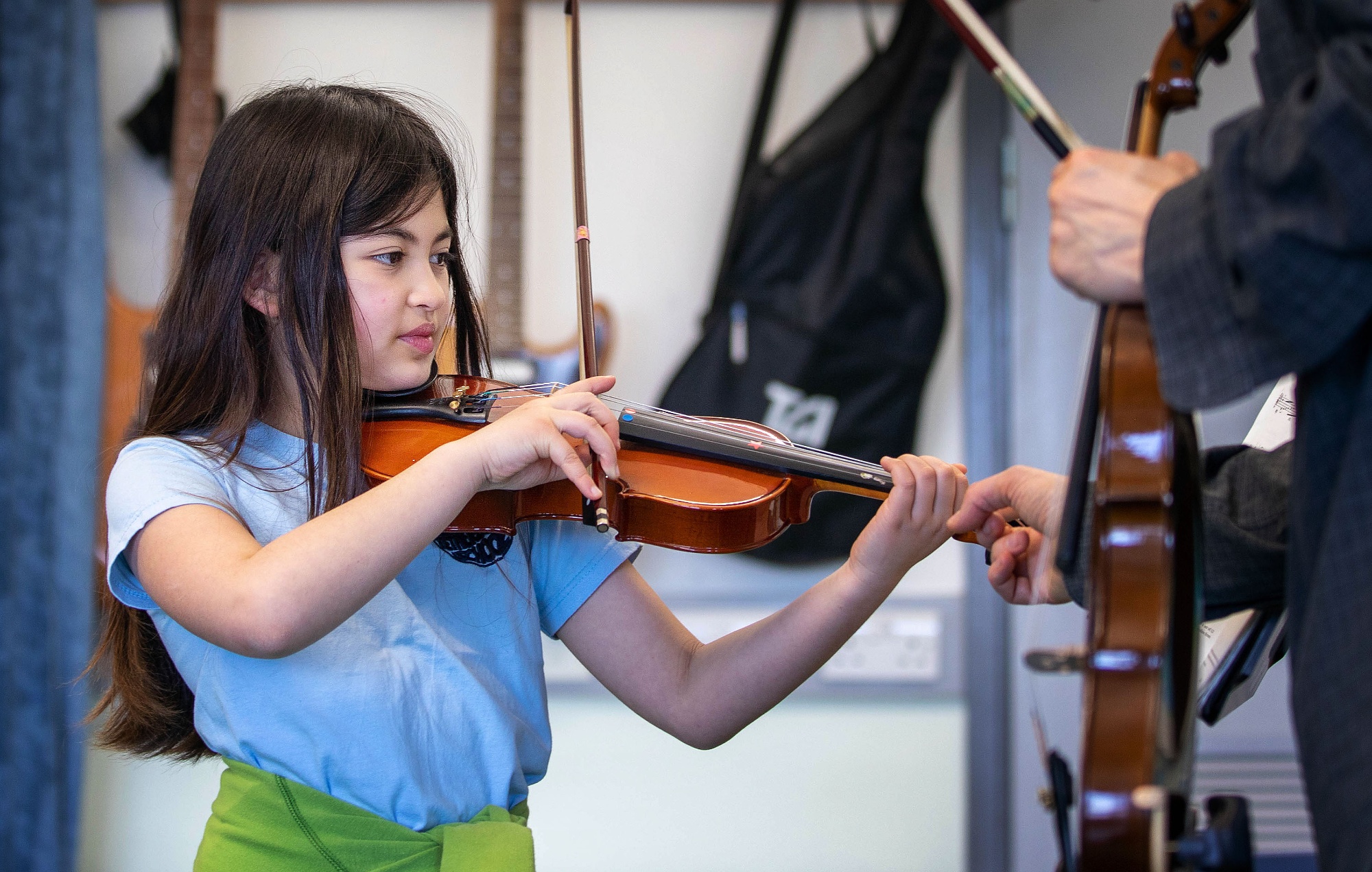 We aim to build children's confidence, self-esteem and enjoyment of music through performance, using drama, knowledge of musical history and knowledge of cultures worldwide. Children build resilience and self-control, learn key skills such as cooperation, respect and develop an appreciation of others.
Tetherdown's music curriculum builds on our creative approaches to learning through high quality teaching, collaborative activities and practical, hands-on music making. Our music provision is derived from a specialist scheme of work called Charanga and encourages expressive and lively engagement motivating children to develop musical skills and knowledge through singing, learning to play instruments and performing musical ensembles. Haringey Music Service compliment our provision with peripatetic tuition for piano, strings, woodwind and brass.
Teachers complement the music scheme with their own expertise and interest providing children with opportunities to understand musical concepts through a practical and repetition-based approach to learning which secures a mastery of musical skills. The interrelated dimensions of music (pulse, rhythm, pitch, tempo, dynamics, timbre, texture, structure and notation) weave through units of work encouraging the development of musical skills as the learning progresses through listening and appraising, creating and exploring, playing and performing.
Our music curriculum exposes children to a wide range of music genres and songs from all around the world and develops our children's understanding of music history. Music makes links to other areas of the national curriculum such as Art, Geography, P.E, and PSHE. Children use their musical knowledge to enhance performances across the curriculum and capture their work using a range of IT devices and approaches. Music brings our school to life!