Reception - Highgate Woods Trip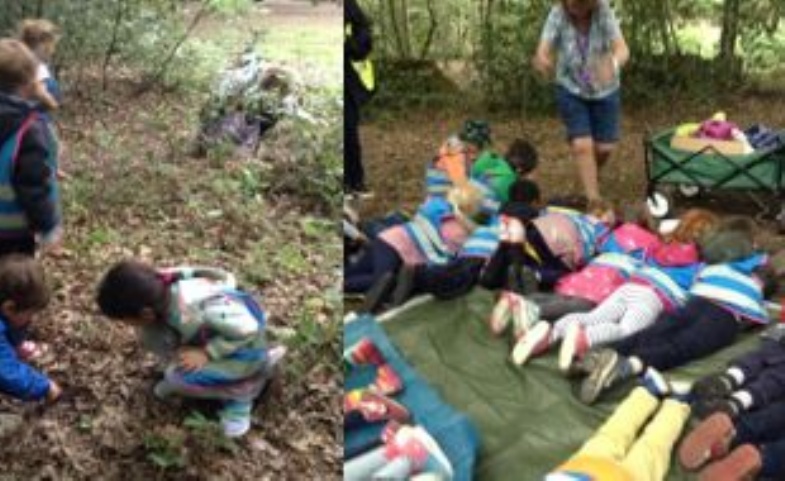 We found minibeasts everywhere!
On Monday, both Reception classes walked to Highgate Wood to explore habitats of mini beasts. We looked at different places to find minibeasts – under logs and rocks, under the ground and on branches and leaves. We found minibeasts everywhere! There were centipedes, woodlice, spiders, worms and beetles. We also used the resources around us to make some 'minibeast art'!
Our workshop was run by Cath from our Wellie Time club, and we developed a 'Minibeast Code' so we remember how we can look after minibeasts and not harm them. When we got back to school, we wrote our own minibeast codes.