School Tours Starting in September!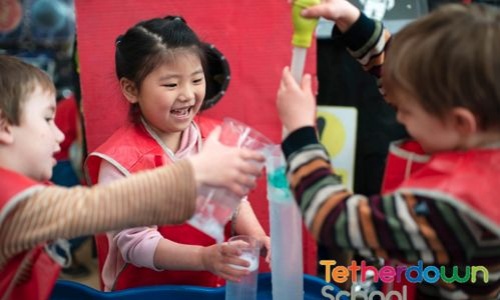 In Person School Tours Starting in September!
If you want to be part of a terrific community where happy children are inspired to be the best they can be then please join one of our many school tours and come and find out all about Tetherdown School.
We have a small number of places available for September 2021.
If you thought you couldn't get in - now's the time!
Tetherdown School are delighted to announce that they will be starting school tours led by the Headteacher, Mr Tony Woodward in September. Tours have be crafted to be in line with our school risk assessment and follow Government guidance. They are scheduled to run in the first instance from September to January with further tours to be arranged after the new year.
Our tours are aimed at families with children who are due to start Reception in 2022, however we warmly welcome families to join the tour if you have a Reception aged child now, and are moving into the area and looking for a local school.
Families of pupils wishing to take a tour of Tetherdown School who are in Year 1 or above (in-year applicants) are welcome to join our school tours however we will publish dedicated tours for these pupils and their families later in the year.
To find out more about Tetherdown School we invite you to explore our website.
To find out how to book a school tour please visit our Admissions section for all the details.