Budding Cricket Star!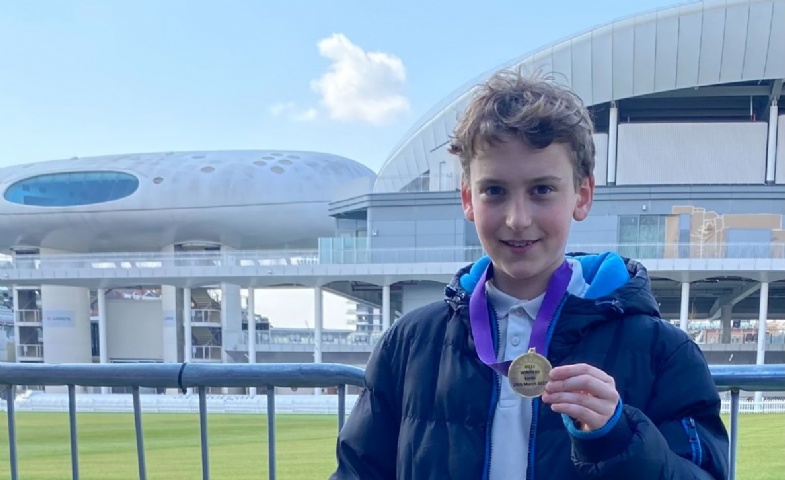 Jacob at Lords with his winner's medal!
We are delighted to share with our Tetherdown families news about our very own budding cricket star - Jacob!
Jacob plays cricket for North Middlesex Cricket Club u11s. After several qualifying rounds against teams from around London, NMCC made it to the Middlesex Junior Cricket Association u11 Indoor Final held at Lords on Sunday 20th March. The competition is 8-a-side indoor cricket, where players bat in pairs for 3 overs each, and lose 5 runs if they are out. The ball is always 'live' so fielders and batsmen have to always be on their toes. With a score of 94, North Midd CC beat Stanmore CC by 2 runs, with Jacob taking one wicket and scoring valuable runs to help his team to victory. Congratulations Jacob!