Celebrating World Book Day in the Press!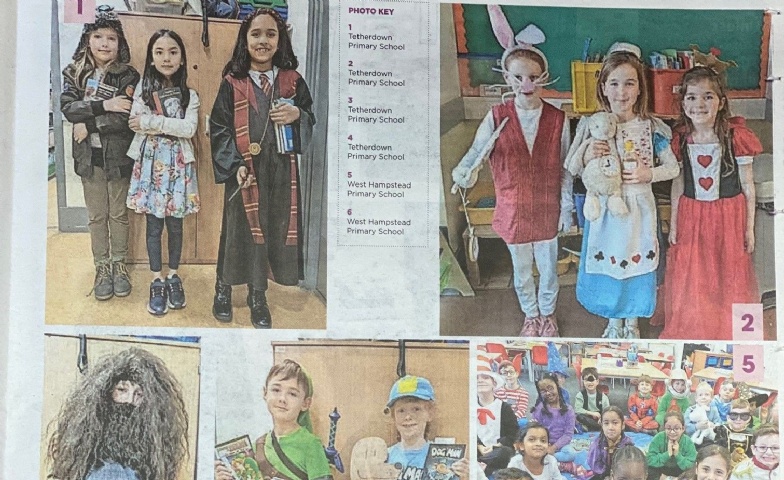 We're in the local press!
We are delighted to share with our community a souvenir special of photos that have been published in the Ham & High for World Book Day.
Tetherdown together with many other local schools dressed up to celebrate this occasion on 3rd March. Tetherdown pupils are in pictures 1 to 4 with 5 being West Hampstead Primary School.