Author Banji Alexander visits Tetherdown!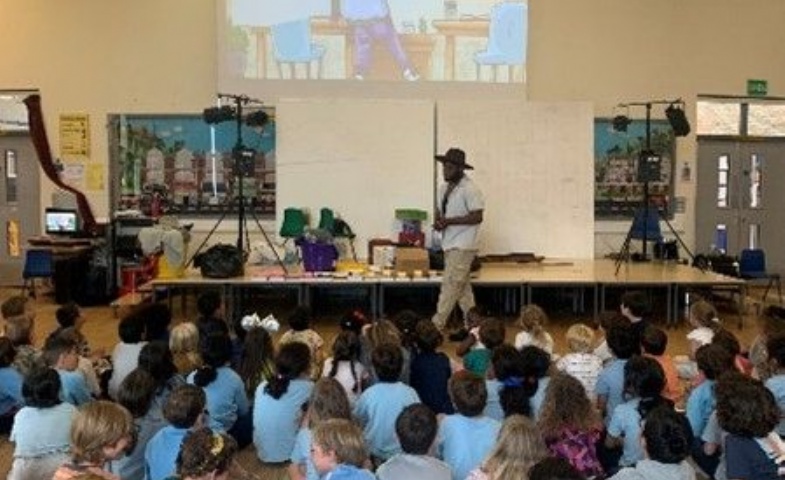 Banji was blown away by the children's fantastic vocabulary!
The children in years 1-6 were delighted to meet Banji Alexander on Monday 3rd July. Banji spoke to the children about his new book 'Lockdown Looms' and his fascinating journey from class teacher to author with a stint on Britain's Got Talent! The children prepped a number of fantastic questions for Banji, and he was blown away by their fantastic vocabulary when they described some of the characters in his book!