Tetherdown Chess Champions!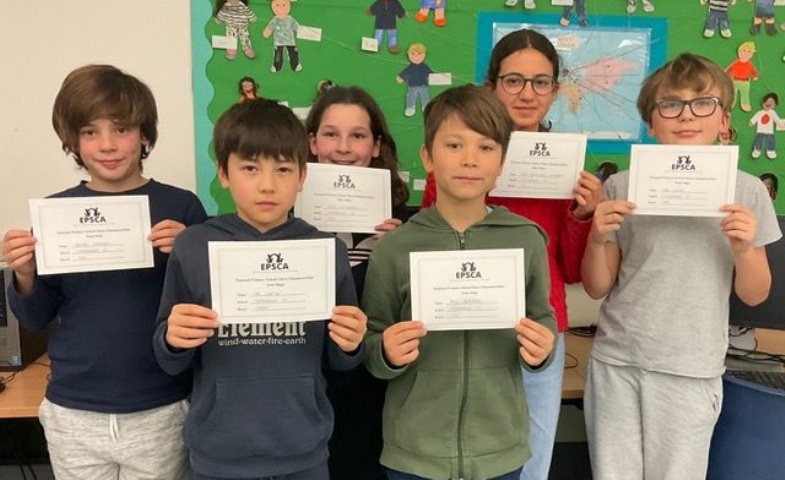 Tetherdown reach the semi-final of the National Primary Schools Chesss Championship!
Well done to the school's U11 chess team who have reached the Semi Final of the National Primary Schools Chess Championship.
The team - Yr6 Sam, Zac, Ella, Hector, Maya and Yr5 Pavel - played in the Zonal Qualifier at Frith Manor School. They were up against teams from The Wren, local rivals Rhodes Avenue, City Juniors and our hosts Frith Manor - the children did amazingly well.
Their score of 14.5 Board Points earned them a place in the prestigious Semi Finals to be held in Ashford in May.
The children should be really proud of their achievement!