Year 5 - Ancient Benin and Africa Day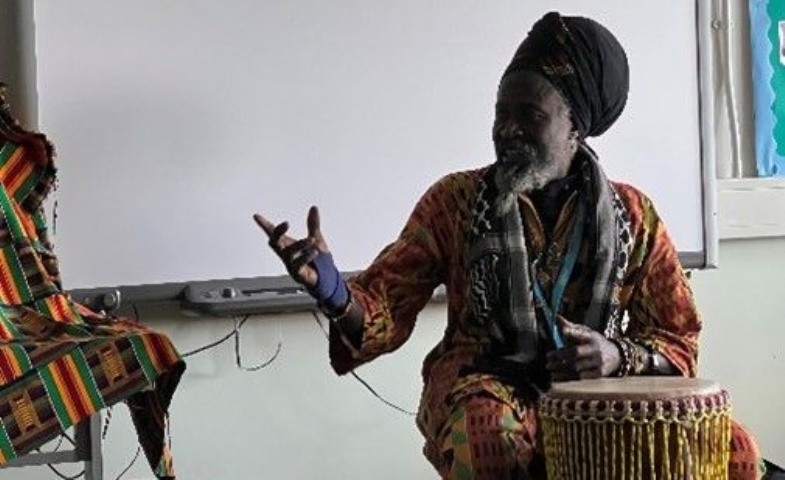 Year 5 absolutely loved their topic, Ancient Benin and had great fun during Africa Day!
We were really lucky to have a guest speaker from the British Museum, Grace Quansah, tell us some African Tales as well as some history of Ancient Benin. One of our favourite parts was creating objects out of foil that we could use to trade with.
Also, thank you once again to Tetherdown Parents, Chris and Charlotte, for delivering a fascinating presentation about the reparations of the Benin Bronzes. The workshop enabled the children to make important links to current events and prepare them for their upcoming class debate on whether the Benin Bronzes should be returned to Nigeria.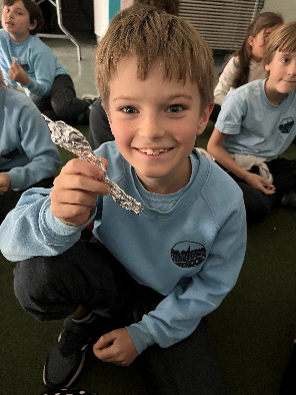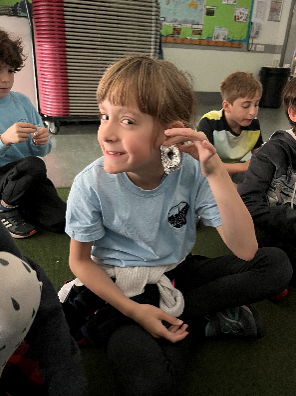 Link to our photo gallery for more Ancient Benin and Africa Day photos!