Year 4 Celebrate Rosh Hashanah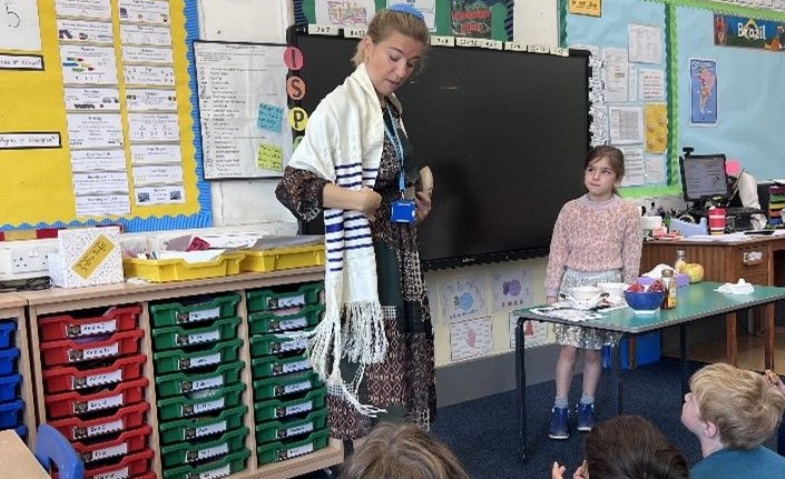 Shana Tovah U'metukah to all our Jewish families!
This week, in Year 4 Jaguars, Fran brought along her siblings Jemima and Arthur and her mum Stef to talk to us about Rosh Hashanah. We want to say a big, "Thank You" to them for taking time out of their celebrations to share how Rosh Hashanah is celebrated, such as blowing the traditional horn called a shofar, the eating of traditional and symbolic foods and reflecting on the past year to improve ourselves for the next. The children were lucky enough to enjoy some apple dipped in honey and delicious honey cake!