Fantastic Goal Scored by Lucas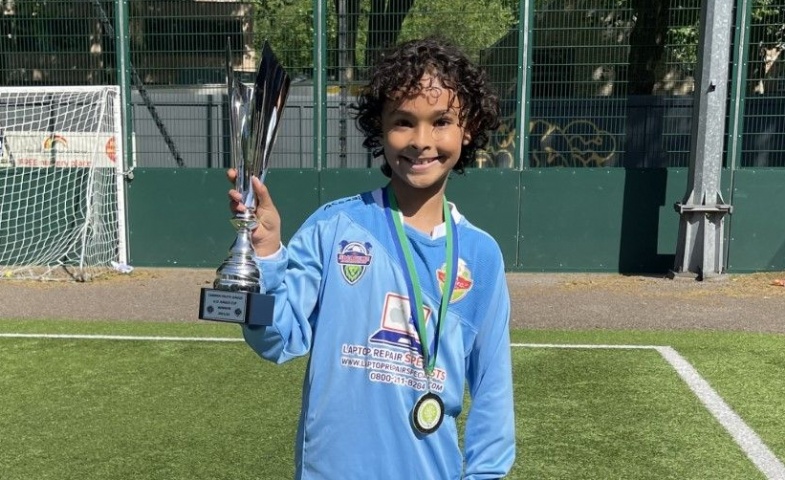 GOOAAL!! Lucas scored a fantastic goal for Camden Youth League - Cup Winners
Lucas plays for a club called PFA based in Bloomsbury, where he is in both the U11 and U12 teams.
This cup final game was for the U12 team (1 year up, so most of the boys in the game are in secondary school and a foot taller than him !)
They won 5-2 and Lucas scored a fantastic goal, which was also featured on the Camden Youth league social media !
Well done Lucas!