Great picnic, great weather, great fun!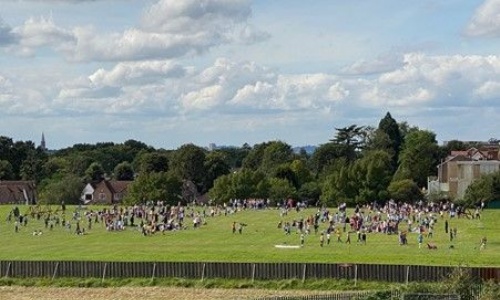 Tetherdown start of year picnic on the field today!
Children enjoyed a lovely afternoon picnicking on the field this afternoon with mums, dads and carers. Parents took the opportunity to network and meet their child's new class teacher in real life. Teachers really appreciated the opportunity to introduce themselves in a relaxed environment and look forward to being able to update parents at the consultation evenings in early October. Hopefully our fun on the field will keep us smiling as we go in to the weekend.